Le website du groupe australien de hard rock titrait hier:
Rest In Peace Old Friend
The Australian music industry is today mourning the loss of a rock stalwart in the passing of
Chris Bailey.
Il avait 62 ans.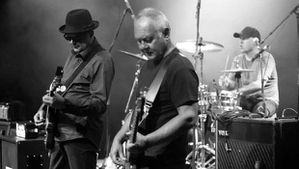 The Angels
,
raucous hard rock in the tradition of AC/DC and Rose Tattoo, se forment
en 1974 à Adelaïde , les prémices sont à chercher au sein du
groupe The Moonshine Jug and String Band, dans lequel sévissent Doc
Neeson ( vocals , bass) et Rick Brewster ( lead guitar) qui recrutent
Charlie King ( drums) et John Brewster ( rhythm guitar)
pour fonder The Angels.
Un changement de line-up avant la sortie du premier album: exit
Charlie, hello Graham "Buzz" Bidstrup, peu après on engage Chris Bailey (
rien à voir avec la figure de proue des Saints)
comme bassiste ( ex Red Angel Panic et Headband), on sort le premier
LP ' The Angels'.
Succès immédiat!
Quatre albums suivront avec la même équipe, puis comme toujours, le
va-et-vient, Buzz se tire en 1981, les Anges accueillent Brent Eccles.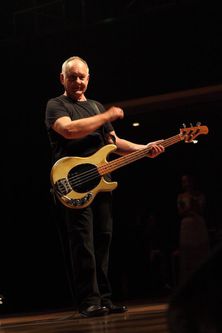 Bailey a besoin de changer d'air, il fonde le GANGgajang en 1984.
Les autres poursuivent sans lui, avec Jim Hilbun puis James Morley tenant la basse.
Une flopée d'albums dont certains topping the charts.
Split en 2000, Doc Neeson venait d'être victime d'un accident de la route, il en gardera a severe spinal injury.
2001, les Anges ressuscitent brièvement comme "Members of The Angels" , sans Doc mais avec Chris Bailey.
2008, le grand retour avec le quintette de 1977:
Rick Brewster - lead guitar, vocals John Brewster - rhythm guitar,
vocals Chris Bailey - bass Graham "Buzz" Bidstrup - drums, vocals
Doc Neeson - lead vocals.
Des tournées triomphales chez les kangourous, deux ans plus tard Doc Neeson se la joue solo.
Dave Gleeson des Screaming Jets deviendra le lead singer du combo qui sort l'album 'Take it to the Streets' en 2012.